Let Us Do The Heavy Lifting! You Deserve a Smooth Move!
Whether you are planning to move 5 miles, 50 miles or far from Dallas, our skilled team of professional movers at Apple Moving can help you experience a trouble-free move by streamlining and simplifying the process.  Our full-time team of movers have decades of experience and expertise.
Being the Dallas Moving industry leader since 1991, we have experience in all phases of commercial and residential relocation. We understand very well that every client has a unique situation and different requirements.  We offer moving supplies, packaging and storage solutions as well as full service packing and movers for those who are in hurry.  We also offer secure packing and storage solutions for businesses,  allowing them to relocate their offices efficiently and safely.
Our goal is to cut the stress out of your every move – be it a packaging, loading, reloading or handling of the "important" stuff. Our specialized teams of dedicated, full-time moving professionals know all of the safe tricks to move your belongings carefully.
Learn for Yourself Why we are regarded as the best Moving company in Frisco?
Call us now at (972) 239-0399 to discuss your requirements and experience our services!
Low Rates & Exceptional Customer Support
Completing approximately 5k moves in a year, we pride ourselves on having all of the equipment required for the safe moving of furniture, boxes, and heavy breakable material. Along with the utmost care while moving, we offer our clients affordable prices for local and short distance moves.
The team of moving professionals and Apple Moving DFW is passionate about service and maintaining our reputation as the best Frisco moving company, Texas, we go to great efforts to simplify your moving tasks and to enable you to pay attention to other important aspects of living in a new location.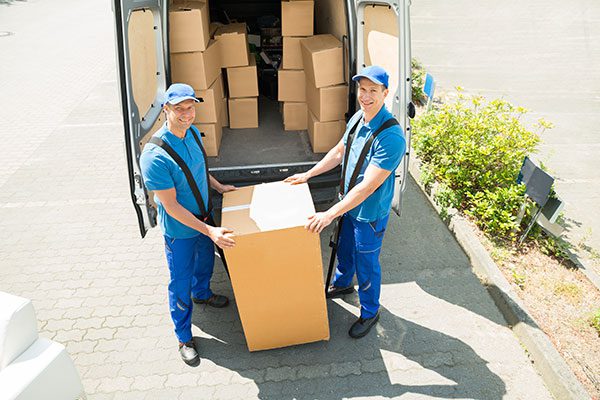 As the trusted Movers in Frisco, we maintain our client's faith in us by offering:
Regularly serviced and maintained trucks and supplies to avoid any inconvenience on road.
Professionally trained drivers.
Specialized packing, loading and moving teams to lift the heavy items and fulfill all responsibilities.
Insured, Safety, and protection focused moves of fragile goods.
Crucial packing materials including tape, boxes, containers.
Need a Quick Quote? Save yourself from the hassle and receive a reasonable price quote from the expert movers at Apple Moving DFW.
High-Level Management

With Apple Moving DFW, you can rest easy knowing that our full-time, fully-trained professionals are on duty and they can easily move pretty much anything. Over the course of our 27 years, we've seen it all!
During the move, our drivers will constantly stay in touch with us to update their location and make sure that they reach the destination on time.  We believe communication is essential when dealing with your precious belongings.
Ready to Move?
You can call us today at (972) 239 -0399 to speak with one of our experienced, skilled professionals. They will help you to schedule your move by working through the details about date, time and location. We can also tailor our services according to your needs as your 100% satisfaction is our priority.
Feel free to contact us whether you need just packaging services, loading service,storage or moving trucks to move your special items. We would love to serve you and be your trusted moving partners for life.
Help Us Improve
Give us your feedback and help our professional movers in Frisco to provide you the utmost customer satisfaction. Customers are our priority and we welcome your opinions, suggestions and advices. Give us a quick pat on the back by writing few good words, if you liked our services.