Finding A Dallas Moving Company
Here at Apple Moving Company, we are 100% committed to giving you an exceptional customer service experience. We want you to make the best choices for your family and your budget when you are moving in Dallas, TX. We've been around since 1991, and we are confident that we will be able to satisfy all of your moving needs.
Because we are so confident in our services and our hard-working professionals, we want to make sure that you explore all your options before settling on Apple Moving Company. We encourage you to do in-depth research before you settle on a moving company. Because movers will move your most cherished belongings, it is essential that you trust those that handle your move.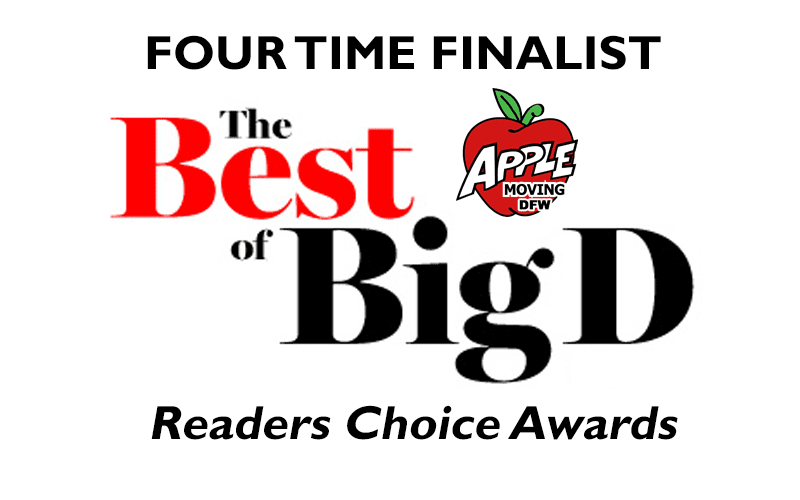 CONTACT US TODAY
Whether you are moving around the block or across the country, call Apple Moving Company today for a free quote. Choose the company that is committed to 100% customer satisfaction with every single job.
BEFORE HIRING MOVERS IN DALLAS, TEXAS
Although we are confident your final choice will be with us when you are moving in Dallas, we want you to be sure that you are getting just what you expect from any moving company you consider hiring. In order to cover all your bases, we encourage you to do the following before settling on a moving company.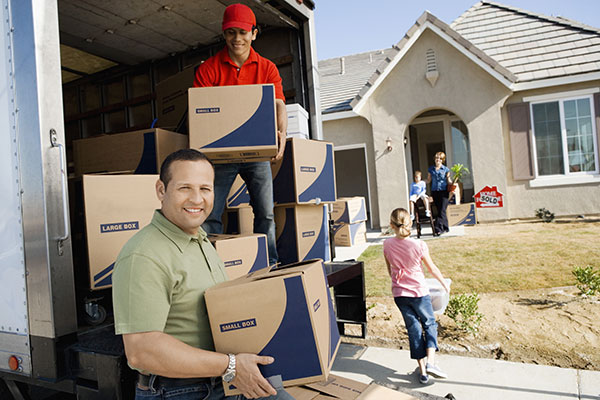 Check with friends, family and neighbors for referrals to a moving company, and specifically discuss positive or negative experiences they had with the company.
Ask the moving company for their insurance carrier's name, and always ask for a claim report.
Choose a moving company that will give you an actual price before starting your move.
Contact the Texas Department of Motor Vehicles (888-368-4689) to determine if the company is actually registered with the state as a moving company.
Once you've done your research, we are confident that you will discover that Apple Moving Company offers you unbeatable prices, hard-working, respectful professionals, and service that is unparalleled.